Debra Haagen
is a homeschooling mom who searched for books for young children that introduced intelligent design. When she didn't have much success finding what she was looking for, she decided to write her own book, and
Amazing Animals by Design
is the result of this effort.
In this 24 page storybook, readers join siblings John and Sarah, and their parents, on a trip to the zoo. During this trip, the children see many different kinds of animals--everything from elephants and giraffes to ostriches and caracals. They learn that each animal is designed with features that allow it to eat and survive. For example, the giraffes have long necks so they can reach food that is high up, and the zebras have stripes to fool predators. When they return home from their day at the zoo, John asks their parents why they kept hearing the word "design" so much from them and from the people at the zoo. Their parents explain what design means, and Sarah realizes that the animals weren't made the way their made by accident, but that God designed them perfectly.
Amazing Animals by Design is available for $8.99 for a paperback copy, or for $7.99 for an ebook. This is a well done picture book. The text is easy to understand, but isn't watered down, and the artwork is warm and inviting. It is a great introduction to the topic of intelligent design, and the author hopes to write more books in this series.
For more reviews of Amazing Animals by Design, go
here
.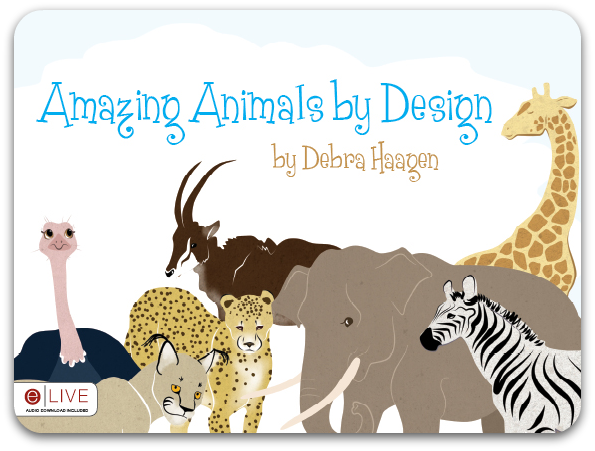 Disclaimer: As a member of the TOS Crew, I received this product, at no cost to me, in exchange for an honest review. All opinions are mine.