IXL
is an interactive online math site for children of all ages. It covers skills in pre-k through algebra, with more topics on the way, and can be used alongside any math program. I received a one year subscription to review. Subscriptions can be purchased yearly ($79/year) or monthly ($9.95/month). Additional children are $20/year or $2/month.
When your child signs on to IXL, they (or you) can pick from any skill area in any grade to focus on.
It is wonderful to not be locked into specific grade level questions and problems.
There are over 2000 skills to choose from! When you hover over a skill, a sample problem appears. As the child works on skills, they earn virtual prizes. The student can also click on the virtual prize board and work on the specific skill needed to uncover a virtual prize. In addition to virtual prizes, they also can earn printable Achievement Certificates.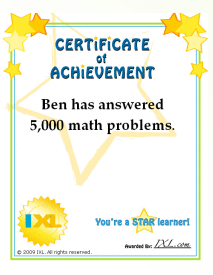 The reports for the parent are wonderful. They allow the parent to look and see exactly where their child needs extra practice and what content their child has mastered. Emails are also sent outlining your child's achievements.
IXL aligns to the
common core standards
for all 50 states, so it is easy to see and focus on areas that your child might need to work on.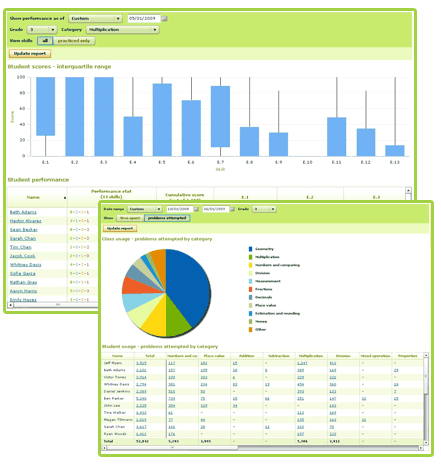 Micah spent most of his time on the time and money questions for 2nd grade. This isn't his strongest area, yet he enjoyed practicing on the computer and earning awards. I liked that I could easily keep him learning and engaged while I was working with his brothers.
IXL is a fabulous program. It's bright and colorful, yet not overwhelming. It is a great supplement to any math program, or a wonderful way to keep your child's math skills sharp over summer break. And since you can purchase subscriptions by the month or by the year, it's affordable for any situation.
To read more reviews of IXL, go
here
.
Disclaimer: As a member of the TOS Crew, I received this product, at no cost to me, in exchange for an honest review. All opinions are mine.