Speekee
is a Spanish course for young children (ages 2-10). This review is of
Speekee TV,
which is an online, subscription based service. The cost is $7.50/month, or $60/year.
Speekee TV includes 10 episodes, which is over 150 minutes of Spanish learning. Episodes are centered around a central theme:
El Parque
El Cafe
La Casa
El Zoo
La Clase
El Mercado
La Estacion
La Playa
El Jardin
La Fiesta
Each episode is filmed using Spanish children, in a real Spanish location. Speekee, pictured below, is a central character in the episodes.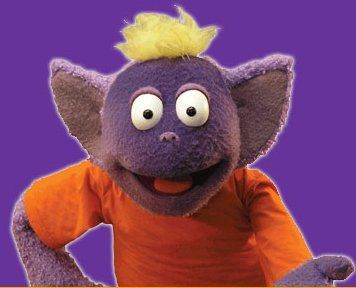 The episodes are filmed entirely in Spanish, and make great use of songs and repetition to aid in learning. In addition to access to the episodes and worksheets, a subscription includes access to
FastTrack
--
Speekee TV
lesson plans for homeschoolers, which utilize worksheets and printable flashcards. You can sign up to receive one email a week for 40 weeks, and lesson plans and a link for the worksheets needed will be sent to your inbox. It doesn't get much easier than that!
I used Speekee TV with Jacob (10), Micah (8), and Nicholas (6). All three loved Speekee, and asked to watch it daily. They learned some basic Spanish vocabulary, and had fun doing it. Jacob is definitely on the upper end of the age range, and he rolled his eyes at some of the videos. But he still enjoyed watching with his younger brothers. The songs are catchy an really help reinforce the vocabulary being taught.
I think Speekee is probably best suited for the younger elementary student (PreK-2nd). Even though Jacob watched along with Micah and Nicholas and enjoyed it, I probably would not purchase a subscription just for him--it really just felt too young and light for his age. However, for the younger set I would absolutely check Speekee out; there is a 2 week free trial available so you have nothing to lose.
For more reviews of Speekee TV, go
here
.
Disclaimer: As a member of the TOS Crew, I received this product, at no cost to me, in exchange for an honest review. All opinions are mine.