We have used Knowledge Quest's
Map Trek
since they first came out. These have simplified geography in our homeschool, so I was excited when the opportunity arose to review
TimeMaps
.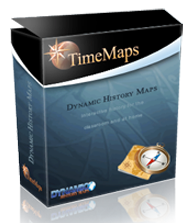 There are currently 7 TimeMaps available, and they are priced individually at $9.95, or you can purchase the set for $44.95. The titles are:
Ancient China

Rise of Rome

Fall of Rome

Rise of Islam

The Black Death

European Exploration

Atlantic Slave Trade
TimeMaps are interactive, allowing you to follow how civilizations have changed over time. The maps run using Adobe Flash. As you click on the arrows by the date, the map will move forward in time (or you can go backwards as well), showing the changes in the region. In addition to showing the changes on the map, there are little information buttons that provide a mini history lesson. When these "i" buttons are clicked, the changes are explained in a little text box.
Since describing TimeMaps don't do them justice, here is a short video you can watch that shows the maps in action.
A teacher's guide is also included with the maps. It's a pdf file that contains a few activity suggestions, as well as a printed commentary on the maps that you can read with your child. This gives a great overview of the map and the changes shown. Also included are timeline pages that you can print for the time period and a printable map of the area.
TimeMaps are another fabulous product from Knowledge Quest. Being able to see the changes in various regions over time is wonderful, and we look forward to utilizing this resource in our homeschool for many years to come.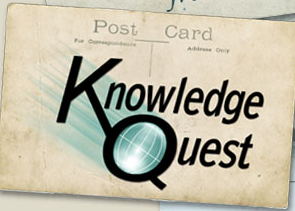 To read more reviews of TimeMaps, as well as reviews of MapTrek, go
here
.
Disclaimer: As a member of the TOS Crew, I received this product, at no cost to me, in exchange for an honest review. All opinions are mine.