Jacob has been itching to learn Spanish. For various reasons, it always gets pushed to the back burner. I was so excited when I received a half-semester (7 week) subscription to
Homeschool Spanish Academy
Early Language program. Jacob was even more excited than I was.
Homeschool Spanish Academy offers lessons via Skype for all age groups and ability levels. All of the teachers are native speakers. They offer 4 different levels: Early Language, Middle School, High School, and Adult Program.

To begin, you sign up for a free trial. Homeschool Spanish Acadamy will contact you and help you run some tests to make sure that your internet connection is up to speed and that everything is working. The next step is to schedule your lesson. Lessons are offered daily during morning, afternoon, and evening hours. Finally, at your scheduled class time, the instructor will contact you via Skype to conduct the lesson. In addition to the lesson, there are review pages and homework emailed to you to work on before your next lesson.

Jacob absolutely loved this program. He looked forward to his lessons, and when I asked him what he liked about it, he told me that the teachers were very nice and encouraging. He even asked for homework! We were recently evacuated for a couple of days due to the Waldo Canyon Fire, and Jacob made sure that I packed his Spanish homework.
Classes at Homeschool Spanish Academy become less expensive per class the more classes you sign up for at a time. Here is the pricing structure for the Early Language program (pricing for the other levels can be found at the links above):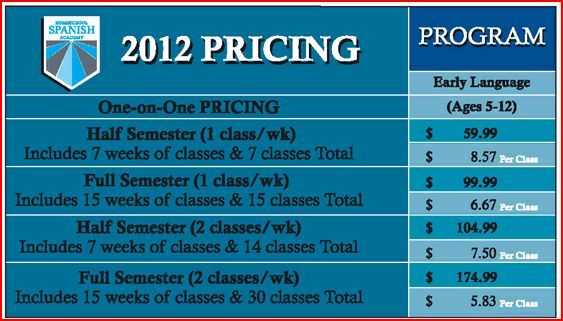 There is also an option for two students to take a lesson at the same time:
I think Homeschool Spanish Academy is a wonderful option for learning Spanish. Having a native speaker is fabulous, and the program is so flexible that classes can be worked around any schedule. The pricing is reasonable for 1 on 1 (or 2 on 1) tutoring.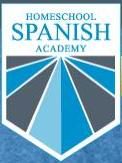 For more reviews of Homeschool Spanish Academy, go
here
.
Disclaimer: As a member of the TOS Crew, I received this product, at no cost to me, in exchange for an honest review. All opinions are mine.