Christian Kids Explore Physics
is a science program for children in grades 4-8, published by
Bright Ideas Press
. It's a 433 page book with resource CD, and I received a PDF version to review. The cost for the printed book is $39.95.
This book is broken down into 6 units and 30 total lessons. Each lesson is meant to take a week, doing science two days a week for about 1 or 1.5 hours a day. The unit titles are:
The Foundations of Physics (3 lessons)
Matter (6 lessons)
Mechanics (5 lessons)
Matter in Motion (5 lessons)
Energy in Motion (7 lessons)
Electricity and Magnetism (4 lessons)
Each unit begins with a unit introduction for the parent, a list of vocabulary words, and list of materials needed. This page is followed by "Teaching Time", where the concepts are presented to the student. Vocabulary words are defined in the sidebar, along with a related Bible verse. The lesson is followed by a "Review It" page, which is a fill in the blank worksheet meant to solidify the main points from the lesson. After the review comes "Hands-On Time", which include experiments or projects. At the end of each project is a "Think About It" section, and this section presents questions to the student that cause them to think about what they've learned. Each unit ends with Unit Wrap Up, which is a fill in the blank quiz that reviews the entire unit's contents. You can view a sample lesson
here
. The book concludes with a glossary, 7 coloring pages, a book and resource list, an index, and an answer key for the "Review It" and "Unit Wrap-Up" worksheets.
The resource CD includes lesson plans, a student activity book (this includes all pages the the student needs to fill out from the text, but instead of copying them from a physical book, you can just print them out), a supply list for each unit, and Family Study Guide for the book
Ben Franklin of Old Philadelphia
. This study guide is 11 pages long, and includes vocabulary words, discussion questions, and hands-on projects.
Christian Kids Explore Physics
is an easy to implement and well-laid out science program. The supplies needed are easy to find, which is always helpful for actually getting the hands-on portion of a science program completed. If you're looking for a great physics program for your late elementary or middle school student, check out this program. Bright Ideas Press also has chemistry, earth and space, and biology programs
available
.
For more Christian Kids Explore science reviews, go
here
.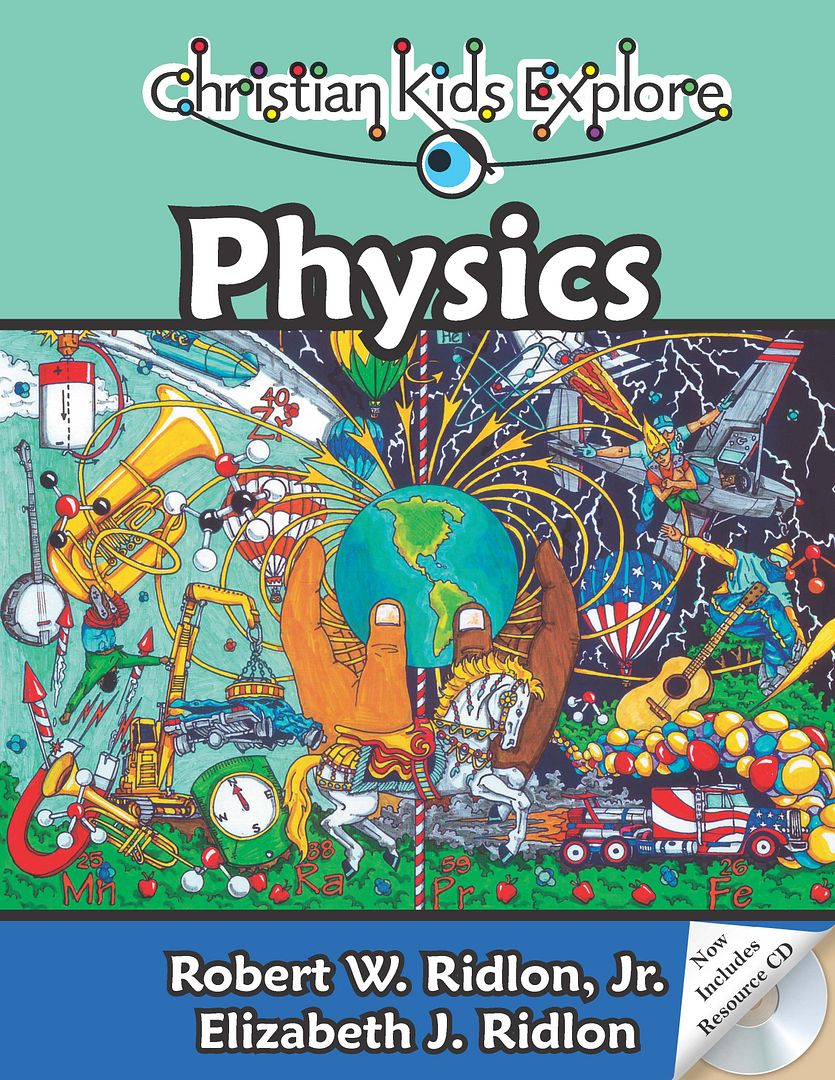 Disclaimer: As a member of the TOS Crew, I received this product, at no cost to me, in exchange for an honest review. All opinions are mine.